Silverfit introduce "Women Only" Sessions.
Starting in January 2018 Silverfit have introduced two "Women Only" activities at Black Prince Community Hub which is supported by funding from the Hospital Saturday Fund and London Catalyst.
Where
"The Space" at The Black Prince Trust  at 5 Beaufoy Walk, Lambeth, London SE11 6AA
Time & meeting point
Upstairs at "The Space" at The Black Prince Trust  at 5 Beaufoy Walk, Lambeth, London SE11 6AA (from Black Prince Road, if you are coming from the river turn left into the small road after Gibson Road and the venue is straight ahead) every Monday from 10:30am with the activities starting at 11am and tea/coffee and a good chat afterwards at about noon.
Choose from:
Walking Football with Val and coach Maria from Fulham FC  

Dance session wich is based on a mix between Zumba and Bollywood with Jenny
Cost: £3 for members and £5 for non members, and first session is free.  Membership is only £5/year, and you can sign up for a membership here, or pay on the day.
Walking Football session for women only – give it a try!
Location: Black Prince Trust Community Hub:
Women Only, Why?  After research and feedback from our attendees at other venues, Silverfit thought it was appropriate to offer a Venue for Women Only.  The walking football takes place indoors in a large, windowless, secure  sports studio.  Walking football gives the impression that the game is sedate and easy. However the game becomes competitive and for those who prefer not to play with men this is a fairer alternative. Bollywood/Zumba is a complementary activity where women can dance freely and comfortably in an all female environment.
Walking Football is a great way to exercise and brings physical and social benefits, our qualified instructors start each session with a quick warm up. Its vitally important to prepare our muscles and joints before engaging in strenuous exercise. The warm  up also helps build core strength and balance. As well as playing football our attendees also get the chance to practice and perfect core skills like Dribbling, Tackling and Shooting.
Zumba/Bollywood brings a great variety of rhythms and dance. Zumba is based on Latin American dance routines that you may find in down town Buenos Aires or Havana. Learning the basic steps, moving to the fast driving rhythms is great for body and mind. Bollywood takes us to the other side of the world its pace and character are entirely different. Swirling melodies and chants evoke entirely different emotions encouraging  interpretation and individualism.
Exercising with Silverfit is entirely different than working out in a Gym, often the gym environment is noisy and people seldom have time for one another. Silverfit on the other hand is very social, its usual to see smiling faces and happy people. Its easy to make new friends and the encouragement and care is tangible.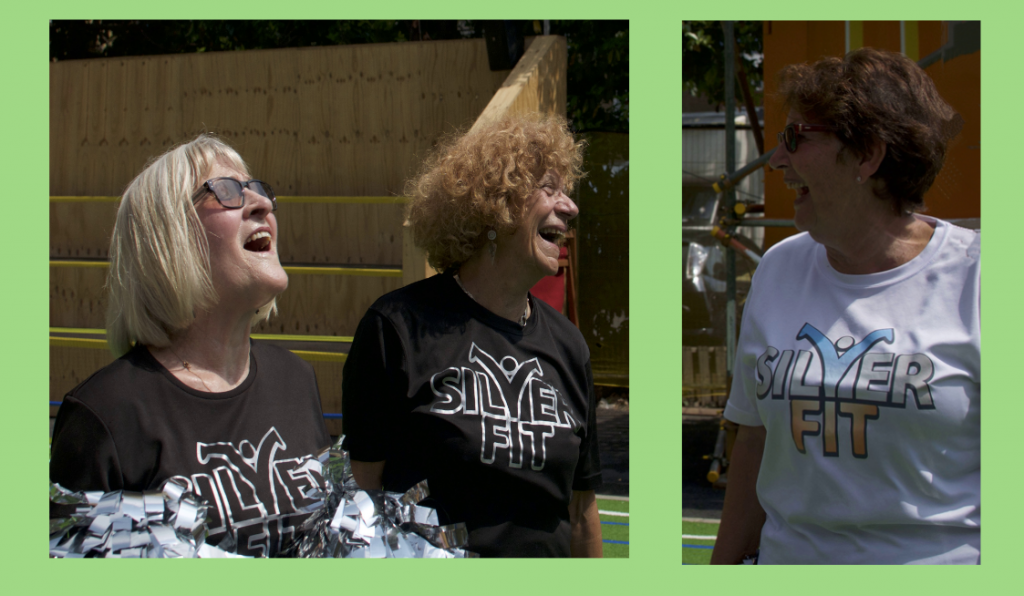 Silverfit sessions at Black Prince Community Hub are open to all women aged 45 years and above.